Shorts to Features
Interview with Jacqueline Lentzou
Born in Athens, Greece and raised in Thessaloniki, Jacqueline Lentzou studied in England, attending the London Film School at the age of 21. Since graduating, she's made several shorts, including Hiwa, which appeared at the Aesthetica Short Film Festival in 2017. Now comes her debut feature-length film, Moon, 66 Questions, telling the story of Artemis (Sofia Kokkali), an only child who must shoulder the burden of looking after her estranged, ailing father Paris (Lazaros Georgakopoulos). We spoke to the director about the new release.
ASFF: What was the starting point for Moon, 66 Questions?
JL: I was very interested in somehow creating a map for the protagonist's inner soul. This sounds very abstract, but as years went by, it was easier to create this esoteric kind of map. But why I had it in my head – and why I knew that this would be my first feature – is to do with a personal story, since I know the two people that inspired the characters very, very well.

ASFF: These real-life people – how did they inspire the story?
JL: In general, I'm very interested in the whole idea of family, especially the setup and consequences of a broken household. When I saw this in real life, it was a situation that was very new to me. The daughter was very far away from the father as their family had been split up for many years. She then had to go back to the father because of his very bad health, so they could not even reconnect. It was such a complicated situation, mostly because of the things that were not said. After that my whole idea shifted from making a portrait of a father-daughter relationship to this. I was more interested in making a film about unspoken love, and what can happen if you don't find the means to express emotions.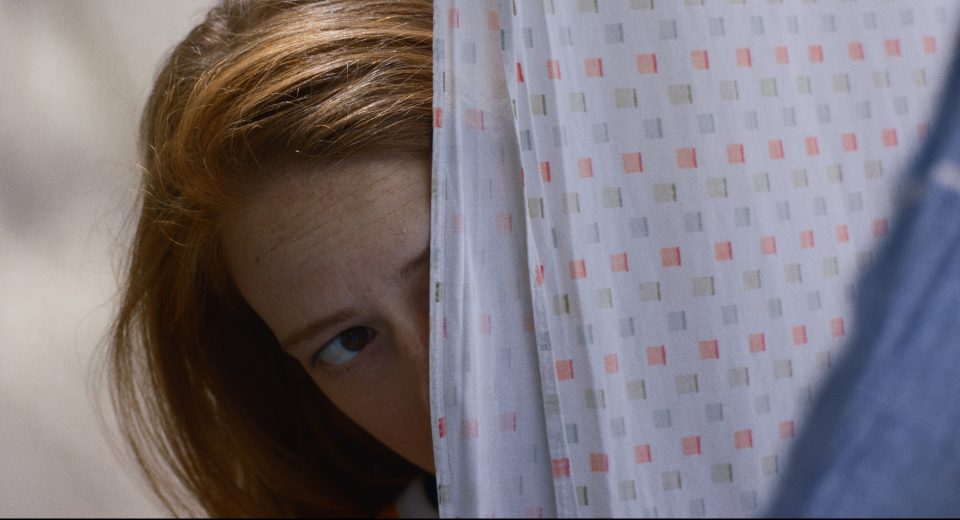 ASFF: How have your previous short films informed this feature?
JL: For me, short film is my whole journey. I have been shooting in this way for 10 years now, and I love them. I feel very sad when I hear filmmakers telling me that they see the short film format as a steppingstone to the future. My heart breaks. It is an amazing medium on its own and offers so many opportunities… you're so free, you can do so many things.
I'm very grateful that I have been given the chance to shoot so many short films because, in Greece, it's not a given that you have this freedom. Therefore, I was very flexible – shooting with very low budgets in my house to practice my film language. If it was not for the short films, I would never be able or capable of making the feature. Not even a good feature, just a feature. It is another level – a very big step up. So I'm very grateful for my short films, and I don't think I will stop making shorts. I will be making shorts forever.

ASFF: How easy has it been to get your short films shown?
JL: In the past, it was impossible to watch shorts. It's crazy if I consider how things were when I finished my studies at London Film School in 2012. Back then, you would speak about the shorts and many people would say: 'are you going to make a real film?' Of course, I'd replied: 'this is a real film!' It was such a different world, the whole landscape was not ready for short films. But now, I think we are in a very good stage, especially with multiple platforms, including MUBI, showcasing these works. It's nice because the filmmaker gets somewhere to share their work and a fee. It's very important to get that symbolic fee – we give something from our heart and we need something back as well. It's a give and take, right?

ASFF: What made you fall in love with filmmaking?
JL: If someone could see my life as a film, the turning point would be when I was 14 and saw Elephant by Gus Van Sant. After watching that, I knew I would be a filmmaker. I think it was the first time I had seen an arthouse film. Until that point, I was watching more mainstream stuff. It allowed me to see filmmaking as an art form, and I was very moved.
---
Moon, 66 Questions is in cinemas from 24 June.
James Mottram
---