Authentic Storytelling
Interview with Ayo Akingbade
Ayo Akingbade is a British-Nigerian artist, writer and director. She has previously directed a dozen short films, including our Official Selection drama Tower XYZ, and has also seen her work exhibited in galleries in London and New York. Her new film, Jitterbug, is part of a wide-ranging programme of commissions by Artangel, a London-based arts organisation that has previously worked with such luminous talents as Steve McQueen, Richard Billingham and Atom Egoyan. Shot in Hackney, where Akingbade was raised, Jitterbug chronicles a day in the life of eighteen-year-old student Afeni Omolade. Pursuing her ambitions to study History of Art at Cambridge University, she and her family face shocking news at home. We speak to the the filmmaker about Jitterbug, the latest in a series of shorts that explore social housing and gentrification in her home city.
ASFF: Can you give some background as to how you came to this commission from the Museum of Home?
AA: I was approached by Artangel in early 2021 and I shared a few ideas – they really liked Jitterbug.
ASFF: What inspired the writing of Jitterbug? How much do you relate to Afeni and her ambitions?
AA: I've always wanted to make a coming-of-age story and wrote the script back in 2017 as my undergraduate film thesis. Over the years it has morphed and ultimately, I felt it was a strong idea to relate the plotline to my previous works exploring social housing and urbanism in London. It's a subject I know best! Afeni is a fictional character, however in many ways I think her ambitions are similar to mine. I'm super curious (to my own detriment sometimes) and love reading. I went to art school and didn't have big ambitions to be a famous director. I just wanted to write and direct stories which were true and authentic – a reflection of me. The future is unknown, right? I believe that universal feeling of unease is one reason why people of all walks and ages will relate to this odyssey.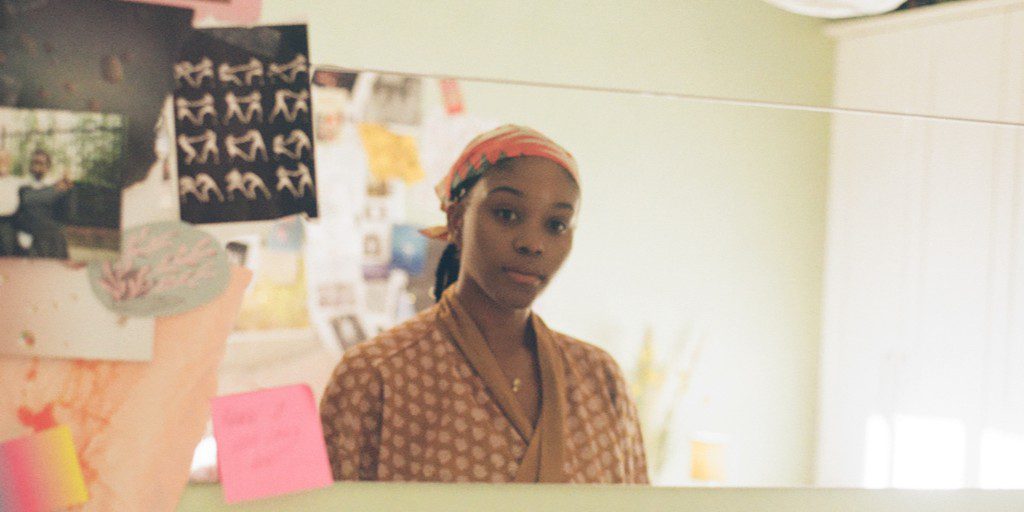 ASFF: The film partly deals with displacement – the idea of being moved from your home with little power to prevent it. Was this based on real events that you either experienced or read about?
AA: Yes, that is true. I've had that experience. In terms of regeneration, I only began to understand the term when I made Street 66, a documentary on housing activist Dora Boatemah MBE. It's quite colossal, government legislation specifically on public housing in this country. The history runs really deep, but that isn't a reason not to try to understand. I always do a lot of research and try to blend fact and fiction with a bit of humour whilst developing a story. The writings of Rebecca Omonira-Oyekanmi, Lynsey Hanley and Anna Minton are super informative.
ASFF: Your earlier short Tower XYZ played at Aesthetica Short Film Festival in 2017. How important was that for you?
AA: To have my work championed by anyone is a great privilege. I hope to visit York soon.
ASFF: You'd be very welcome! How important is the discipline of making short films in your evolution as an artist? Do you see yourself making a feature at some point?
AA: I've always made my work with the resources that have been afforded to me and making short films have been a good way to develop my skills and understanding of the craft. Definitely, a narrative feature feels like a natural next step.
---
Watch the trailer for Jitterbug here.

Words: James Mottram
---