5 to See: Sony Future Filmmaker Awards 2023
Sony Future Filmmaker Awards 2023 bring together the best short films from emerging directors. Over 4,000 entries from across 140 countries have been whittled down to a shortlist of 30 filmmakers across three competitions: Filmmaker, Student and Future Format. British director Justin Chadwick (The Other Boleyn Girl) led the tough selection process, with the jury also including esteemed cinematographer Sir Roger Deakins, President of TriStar Pictures Nicole Brown and Jeremy Barber from United Talent Agency. Here are five nominated films to look out for ahead of the winners ceremony.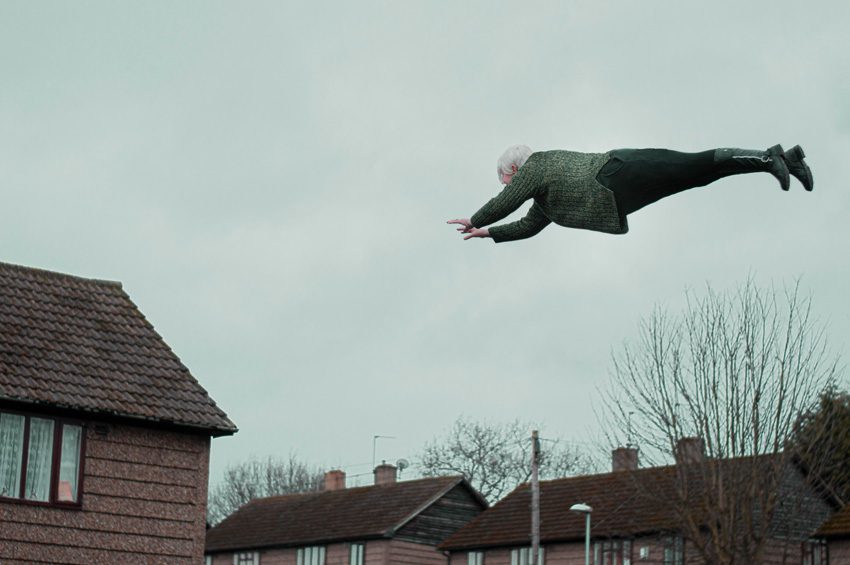 Hanging On | Non-Fiction
Alfie Barker's ASFF 2021 Best of Festival and Best Documentary-winning Hanging On has played everywhere, from BFI London Film Festival to Toronto International Film Festival. Set in Oulton, Leeds, this docu-drama spotlights a community under threat of eviction as private investors swoop in, ready to demolish their beloved houses and neighbourhood. Mixing audio interviews, documentary film and visual flourishes, it's a smart, poetic reminder of what it means to have a place to call home.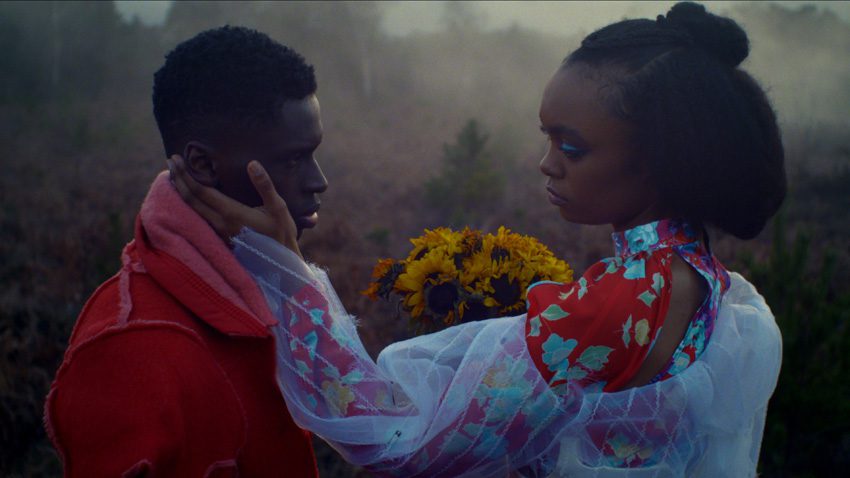 Flowers | Fiction

London-based filmmaker Dumas Haddad, whose blossoming work spans short films and commercials, returns with Flowers. A Prince is given away by his mother to a Princess in a story about family, purpose and realising one's destiny, Flowers also references Disney classics from the 1940s, inverting the tropes associated with this very unique form of storytelling. The symbolic story unfolds into an "afro-futuristic fairytale," in the words of the filmmaker, breaking boundaries along the way.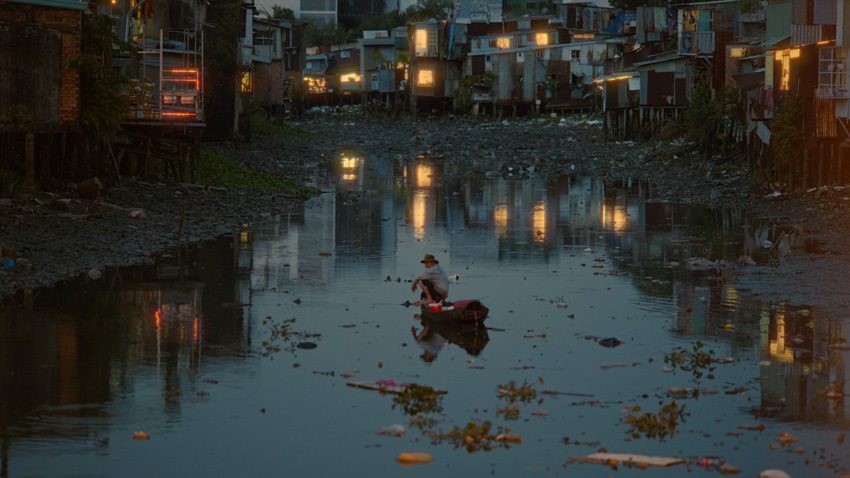 The Voice of the Wind | Environment
According to the United Nations, the world's population reached 8 billion on 15 November 2022 – a colossal, almost unimaginable figure. Thanh Tran's The Voice of the Wind is a profound look at our relationship with the planet, shedding light on the places that have seen humanity increasingly suffocate nature. Polluted rivers and overpopulated cities are cut with shots of lush forests. It's a stark reminder of looming catastrophe, stating: "The wind is talking to us … Does anyone listen?"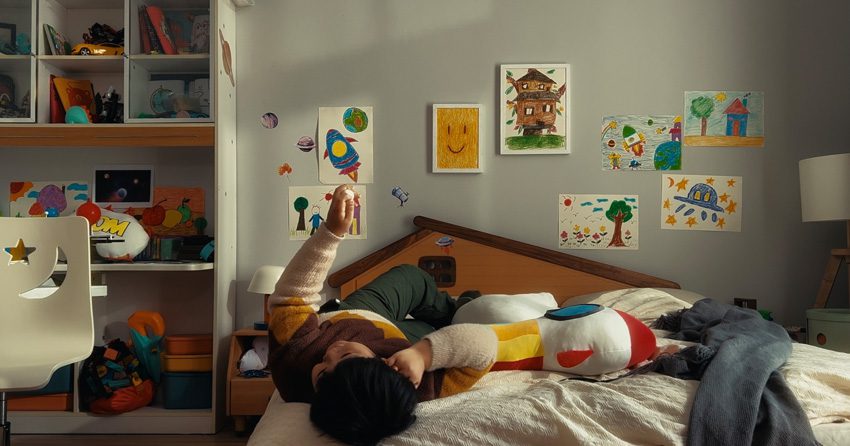 Homework For Winter Vacation | Future Format
Pan Tianhong's lively Homework for Winter Vacation has been shot entirely on an iPhone 13 Pro Max – proof of exactly what can be done with readily affordable equipment. The story follows Pangpang, a young boy who has been tasked with making sweet dumplings in preparation for the Chinese New Year. Things do not entirely go to plan, but new discoveries are found along the way as the school boy endeavors to complete his assignment. A charming tale of innovation and determination.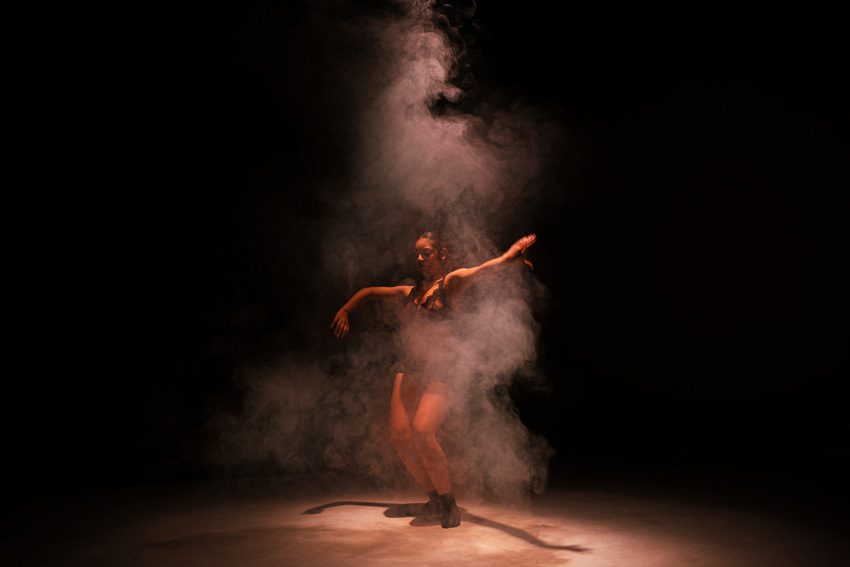 Stories of a Dancing Mind | Student Non-Fiction
Stories of a Dancing Mind by Colombian filmmaker Catalina Fonseca Arango is a documentary about Maria José. The "art explorer" reveals her thoughts, experiences and deepest reflections through written log books, which are translated into experimental choreography and spoken word. "Who do I ask who I am?" she questions. The film seeks to strengthen the relationship between the body, dance and the "ordered chaos" – or entropy – that is present in every living, breathing, moving beings.
---
Sony Future Film Awards | Winners announced on 22 February
Words: James Mottram
---
Still Credits:
1. © Catalina Fonseca Arango, Colombia, Stories of a Dancing Mind, Shortlist, Student, Non-Fiction, Sony Future Filmmaker Awards 2023
2. © Alfie Barker, United Kingdom, Hanging On, Shortlist, Non-Fiction, Sony Future Filmmaker Awards 2023
3. © Dumas Haddad, United Kingdom, Flowers, Shortlist, Fiction, Sony Future Filmmaker Awards 2023
4. © Thanh Tran, Vietnam, The Voice of the Wind, Shortlist, Environment, Sony Future Filmmaker Awards 2023
5. © Pan Tianhong, China Mainland, Homework for Winter Vacation, Shortlist, Future Format, Sony Future Filmmaker Awards 2023
6. © Catalina Fonseca Arango, Colombia, Stories of a Dancing Mind, Shortlist, Student, Non-Fiction, Sony Future Filmmaker Awards 2023