Review: She is Love
British filmmaker Jamie Adams likes the high wire of improvisation. His process is a collaboration with actors, crafting projects such as Black Mountain Poets (2015) and Bittersweet Symphony (2019), which featured Suki Waterhouse as a musician managing a complex personal life. However, his improvised approach comes with inher­ent risks, as She Is Love – his 10th film – demonstrates.
The story hinges on an unlikely, but not impossible, co­incidence. Idris (Sam Riley) and Patricia (Haley Bennett) are a long-divorced couple who haven't seen each other in 10 years. They're thrown together again when Patricia comes to stay at a near-empty guest house in Cornwall. It's owned by a relative of Idris' current girlfriend, Louise, a self-absorbed aspiring actress. Idris is still a DJ / musi­cian, skating by on past glories, whilst Patricia is a talent agent working out of New York, but neither of them have come to terms with the scars of their former relationship.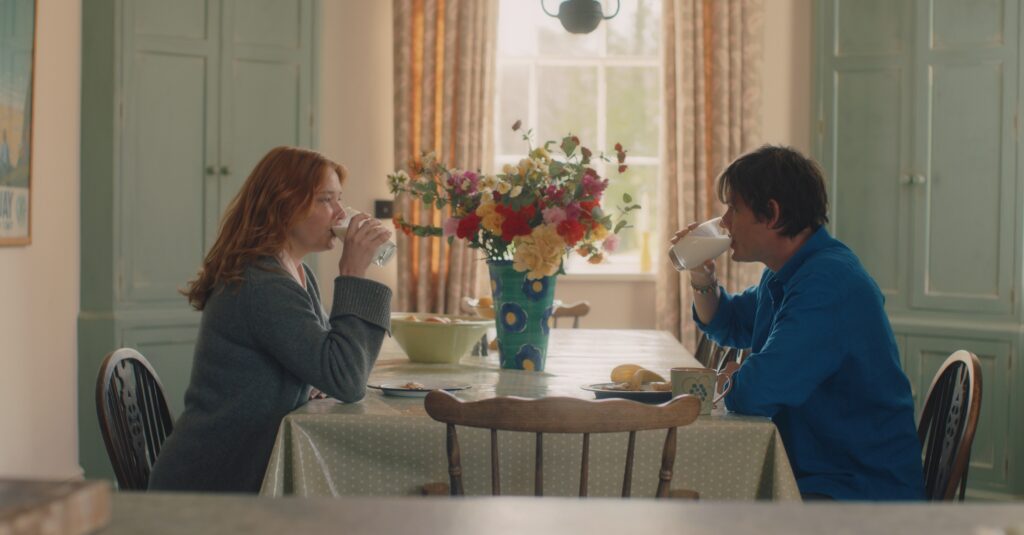 When Patricia arrives, Louise extends the hand of friendship. They dine together but, as Idris and Patricia get reacquainted and the liquor starts to flow, recrimina­tions about their past begin to seep out. Sam Riley has the requisite aura of faded cool for the role and Haley Bennett is a talented performer, but so much falls on their shoulders – forcing the pair to keep afloat a slender story. Even at a brisk 75 minutes, the film feels under-worked, a consequence of Adams' improvisational style.
One bright spark is Louise (Marisa Abela), who came to prominence in BBC drama Industry. She has real star quality, bringing humour and pathos to her scenes. However, it takes real skill to make a three-hander compelling. They do unpack their emotional baggage, but the film's climax doesn't quite have its desired impact.
---
Signature Entertainment | signature-entertainment.co.uk
Words: James Mottram
Film review published in the February / March 2023 issue of Aesthetica. Shop the magazine.
---