Review: EO
A donkey travels through modern-day Europe in this poignant, picaresque tale from Polish veteran Jerzy Skolimowski. EO, which won a share of the Jury Prize at the 2022 Cannes Film Festival, inevitably will be compared to Robert Bresson's 1966 film Au Hasard Balthazar, which used this creature to reflect on mankind. Skolimowski knows the path he's treading but creates his own tribute to Bresson and, crucially, Mother Nature.
The film begins with the donkey, EO, and a young woman, Kasandra (Sandra Drzymalska), bathed in red strobe light. It is a surreal, disorientating start, and the story doesn't become any less strange as it unfolds. EO is part of a Polish circus act, but this ends when animal rights protestors campaign against their exploitation. EO journeys through the countryside, meeting various folk who treat him with either kindness or cruelty. The tone of Skolimowski's film sways from shocking to hilarious.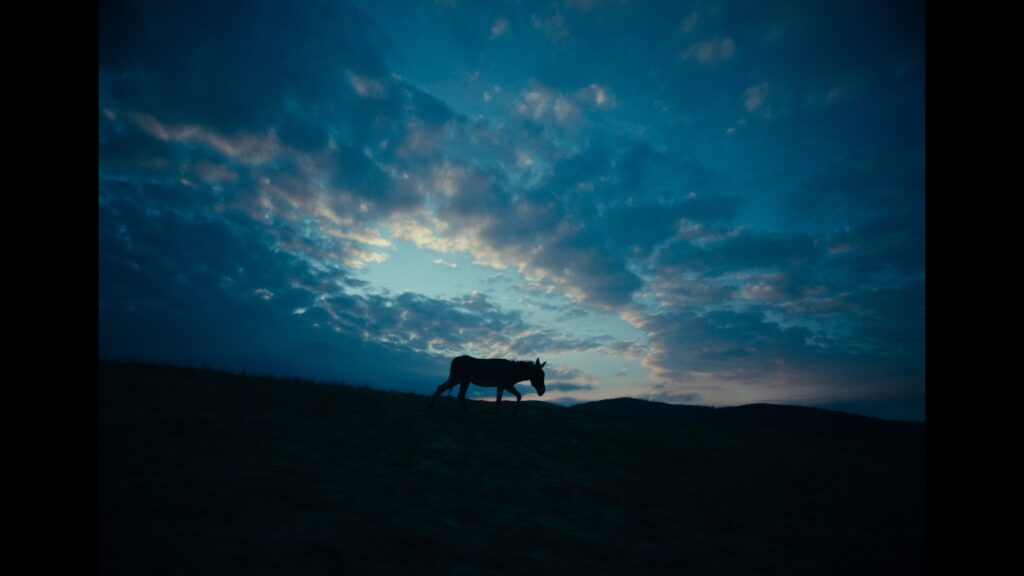 Violence punctuates scenes, sometimes in the most brutal fashion. Inhumanity – and not just to the animal kingdom – is placed under the microscope. However, the director, collaborating with his regular writing partner Ewa Piaskowska, also finds gallows humour at times, al­lowing EO to play both hero and villain. The film has an engaging, fable-like quality, not least when EO ventures into the woods, where creatures – from beautifully shot owls to foxes – are discovered in their natural habitats.
The end credits note: "This film was made out of our love for animals and nature," and it is clear throughout how much Skolimowski admires his protagonist. The camera frequently looks into EO's soulful eyes, finding depth and emotion in this creature and asking the audience to contemplate their relationship with nature.
---
BFI| Bfi.org.uk
Words: James Mottram
Film review published in the February / March 2023 issue of Aesthetica. Shop the magazine.
---