Innovative Artists' Film: Aesthetica Art Prize 2023 Exhibition
The 2023 Aesthetica Art Prize Exhibition brings together 21 multidisciplinary projects from across the globe, including six shortlisted artists' films. The moving images on view push the boundaries of filmmaking, from collaborations with AI GPT-3 technology and visual journeys across England that consider cross-cultural identity to works that mix archival, found and new footage to consider the magnitude of history and its legacy on identity today. Here we bring you a taster of the show, which is on view at York Art Gallery until 4 June, including this year's Main and Emerging Prize winners.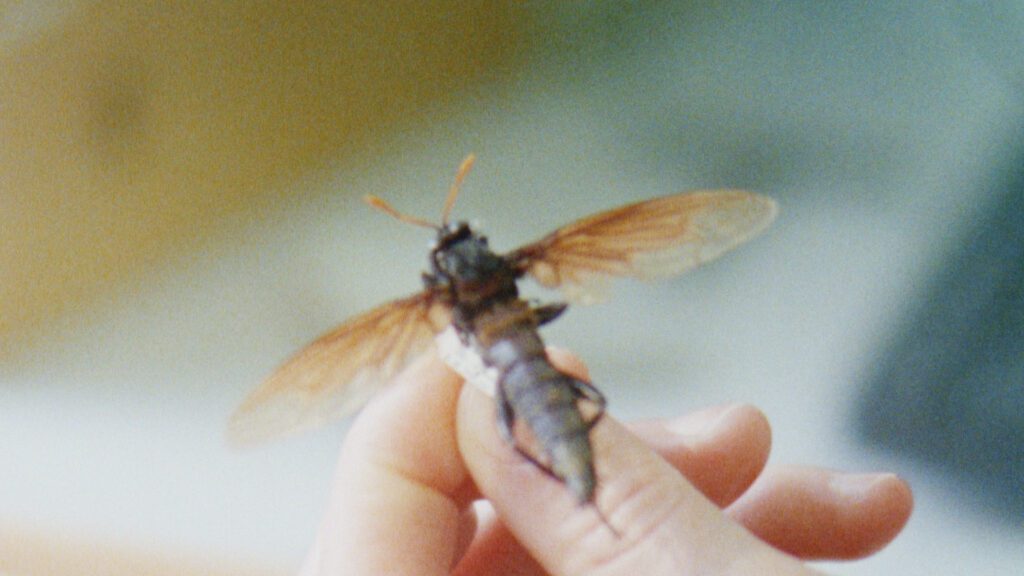 This year's Main Prize winner is Larry Achiampong's Wayfinder. The BAFTA longlisted (2023) and Jarman Award (2021) nominated artist, filmmaker and musician blends archival material, film, live performance and still imagery to explore ideas surrounding class, gender, cross-cultural and digital identity. In the haunting piece, Achiampong traces the journey of a young girl, played by Perside Rodrigues, as she travels across England. As the narrator states: "This story starts at the end of a world we once knew"; it's the beginning of an epic feature that builds a dialogue about class and economic exclusion, belonging and displacement, cultural heritage and the meaning of home. Remarkably, Achiampong not only co-wrote, directed and produced the piece, but also collaborated on the costume design, editing and cinematography.
Hope Strickland's I'll Be Back picked up the Emerging Prize. The work centres around the story of Haitian maroon leader François Mackandal – legendarily able to evade death and transform due to his powers of metamorphosis. "I loved the starting point of this myth," shares Strickland, "and found it really energising as a position from which to think through liberatory futures and around Blackness and think through the machinations of power and truth that delineate the lines between myth, fiction, fact and the narratives that Western epistemologies have told themselves of our lives." Elsewhere in the show, writer-director Ada Cotton and archivist and producer Etienne Joseph collaborate with African Street Style London Jeffrey Lennon on Progress (1968). The immersive visual and sonic experience invokes notions of time, struggle and spirituality. The film, says Joseph, looks at "social upheavals in the late 1960s, particularly on the African continent and the African diaspora". Pineland/Hollywood by Debi Cornwall marks her return to visual expression after a 12-year career as a civil rights lawyer. The conceptual documentary artist's entry is "an experimental short" that uses 500 clips from more than 200 pop culture films, accompanied by the testimony of a survivor of a traumatic event. "I'm interested in what's happening to this militarised country that no longer can discern fact from fiction," she notes.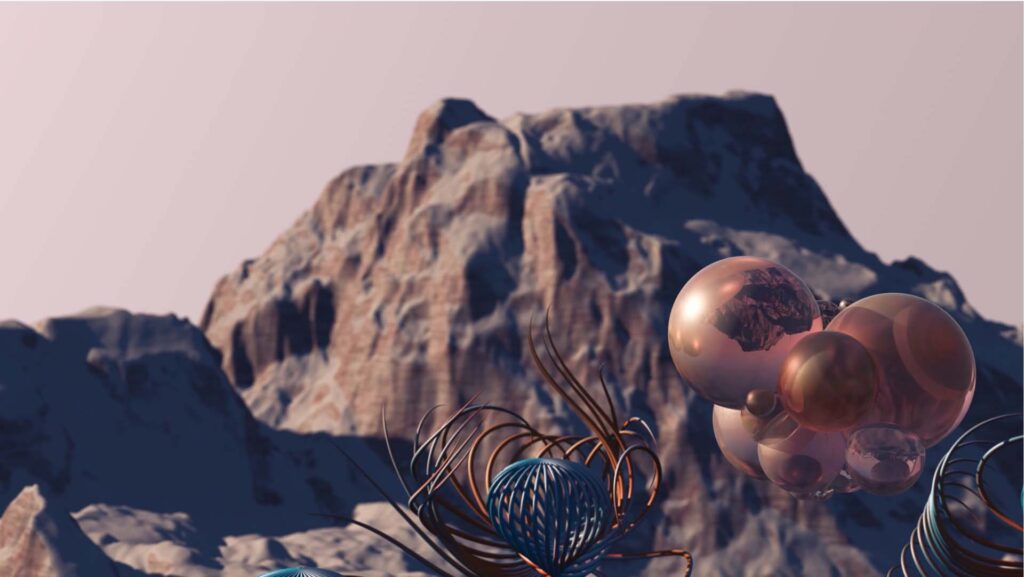 Visual artist and filmmaker Steph Tari Odu's The Language is a startling and beautiful look at an emerging ballroom community in Barcelona, examining themes of representation in a celebration of queerness, identity, the body and movement. The vibrant black-and-white work, as Odu says: "It looks at what the culture means to the community…how we make connections in new places that we find ourselves in." Valentina Ferrandes' Daaphne takes us to a new realm, re-framing the ancient Greek myth of Apollo and Daphne. The piece is a collaboration with AI GPT-3, prompted with excerpts of Ovid's Metamorphoses, as the artists explains, it's "the story of a rupture between humankind and nature."
---
Aesthetica Art Prize 2023 Exhibition
York Art Gallery | Until 4 June | Free Entry
Words: James Mottram
---
Stills:
1. Larry Achiampong, Still from Wayfinder, (2022). Single-channel 4K colour film with stereo sound. 83 min. Commissioned by Turner Contemporary with MK Gallery and Baltic Centre for Contemporary Art. © Larry Achiampong. All rights reserved, DACS/Artimage 2022. Courtesy the artist and Copperfield, London
2. Hope Strickland, Still from I'll Be Back!, (2022). 10 min. 58 sec.
3. Valentina Ferrandes, Daaphne, (2022). Animation. 10 min.