Personal Filmmaking
Interview with Eitan Pitigliani
Italian-born filmmaker Eitan Pitigliani has written and directed several shorts, including our 2021 Official Selection drama Like a Butterfly. His latest film, Sissy, stars Vincenzo Vivenzio as Luca, a man struggling to come to terms with overwhelming grief after the loss of his mother – an event that was inspired by Pitigliani's own life. Here, he talks to Aesthetica about the cathartic process of making the short.
ASFF: How did Sissy start?
EP: It's not autobiographical, but it's coming from my personal life. My mum and I discovered that she was in the very last stage of lung cancer. I was very close to her and I didn't leave her, not even for a second. I was cooking, changing her clothes. I also travelled around Italy to find the best doctor that could possibly change her destiny. But lung cancer is really tough, it's a killer – so it's very hard. After all this, I was in a very deep depression – I stopped talking, directing, writing. I stopped living in the outside world and I just buried myself in her room. It was pretty bad because she was everything for me. I would have never thought that I would be able to face reality and live in the real world without her.

ASFF: Did it feel cathartic when you made the film?
EP: Absolutely. It's hard to think that I got this far because I would have never believed that I will be able to even live without my mum. She was really the most important person for me and she dedicated her life to other people. I wanted to give Sissy this shape, ultimately, because after the character, Luca, goes through a very rough patch, there is a transformation. He has to face reality and start living again. Ultimately, that's what our dearest mothers would want for us.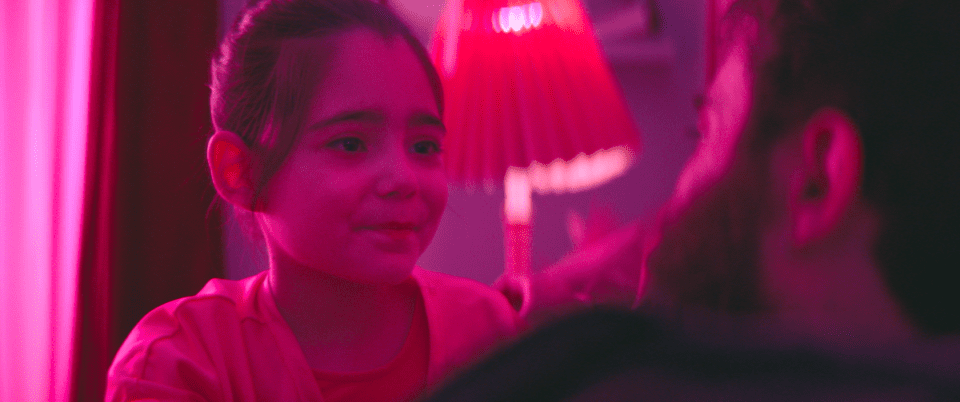 ASFF: You screened Like a Butterfly at Aesthetica Film Festival 2016. How was that experience?
EP: Yeah, that's correct. That's for sure an experience that I would love to repeat with Sissy, and I hope it will happen. I had a very good time with Like a Butterfly. God bless the lead actor Ed Asner, we miss him so much. He passed away a few months ago and he was actually one of the most important people in my life – not only in cinema, but he was a very great man. I still have pictures of my mum watching Like a Butterfly at home. When she saw it, she was mesmerised and I owe that to Ed.

ASFF: How important are these platforms for a filmmaker?
EP: Screening your film at a festival is the most beautiful moment because the audience can actually feel what you're trying to communicate. It makes them think about life and those closest to them. That's the mission: to share love and talk about life.

ASFF: Do you think you'll continue making shorts?
EP: I love shorts and they are cheaper than features. If there is a story that needs to be told in a short form… it gives you more freedom to make it as a short. Short films are very concentrated and feature films have a different pattern. I really pay attention to structure in films because screenwriting is the thing I love the most, along with directing.
---
Watch the trailer for Sissy here.
Words: James Mottram
---