ASFF 2022: Day Three
The 2022 Aesthetica Short Film Festival has reached day three. Join us once more for an exhilarating mix of in-person and virtual screenings, must-see masterclasses, social mixers and other live events. Today's 10 to See includes a masterclass with Boiling Point director Philip Barantini and a compelling guest programme of East African Stories.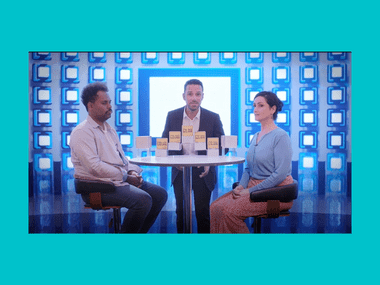 Official Selection: We'll Cross That Bridge When We Come To It
This year's third strand, We'll Cross That Bridge When We Come To It, embraces the resilience of the everyday person and celebrates moments of pure bliss. These international shorts span animation, comedy, drama and family-friendly screenings. Ghanian-made Spirit, co-directed by Christine Boateng and Claudia Owusu, questions God, and Snow White, the story of a 40-year-old woman living in an isolated Croatian village.
Various times and locations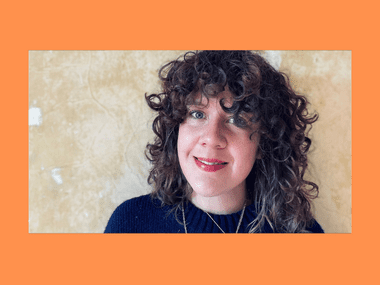 Film4: From Short Content to Features
Film4 is one of the great powerhouses of the British independent film landscape, having developed and co-financed dozens of critically acclaimed award-winners. These include Rocks, Last Night in Soho and the recently released masterpiece The Banshees of Inisherin. Production and development executive Amy O'Hara joins film director Glenn Kitson as they discuss the creative journey from shorts to features.
10:30-11:30 | Yorkshire Museum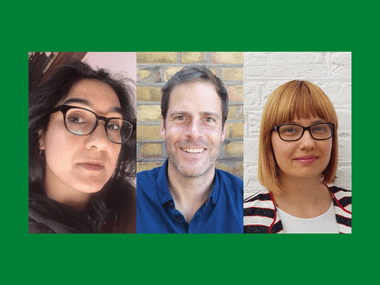 The Possibilities of Narrative Through VR
The use of Virtual Reality in filmmaking continues to grow as technology develops and audiences' appetites increase for multi-dimensional cine-perspectives. But how can VR be used in narratives? Join BBC's Alia Sheikh, Sky VR's Richard Nockles and UAL's Ana-Despina Tudor for this illuminating look into the boundless possibilities of VR in narrative terms.
11:30-12:30 | York Explore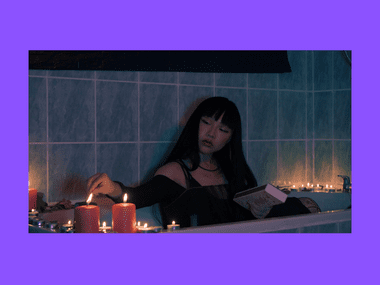 The World: One Story at a Time
This strand centres graduates from Regents University, London. Join us for these four new shorts – three from the UK, one from Singapore – as audiences are invited to consider how, despite the vastness of the world, our experiences so often mirror each other. In our modern world of TikTok and Instagram, this splendid showcase from four exciting new talents poses the question: what are we telling and why?
12:00-14:00 | City Screen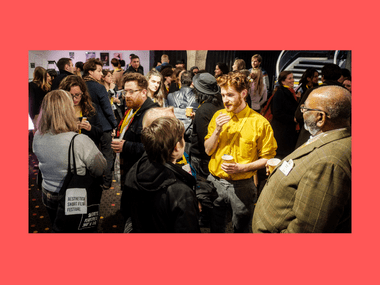 Networking: Idea Generation
Filmmaking is a collaborative artform, and this networking session is designed to emphasise how important group participation is during the creative process. You'll look at how to create new and fresh content through idea sharing and storyboarding as a team. This is an opportunity to meet like-minded producers, directors, actors, writers and cinematographers, forge new partnerships and swap suggestions.
12:30-14:00 | York Theatre Royal Upper Foyer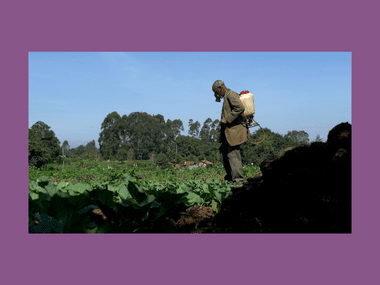 East African Stories: My Town, My Life, My Lens
The Scottish Documentary Institute returns to Kenya to work with Docubox and cultivate documentary talent across Kenya, Uganda, Rwanda, and Sudan. Over twelve weeks, the six filmmakers are mentored as they develop, shoot and edit their films. Here is your chance to watch the resulting shorts, which tackle topics from the environment to the legacy of war through a decolonialising lens.
14.00-15.30 | National Centre for Early Music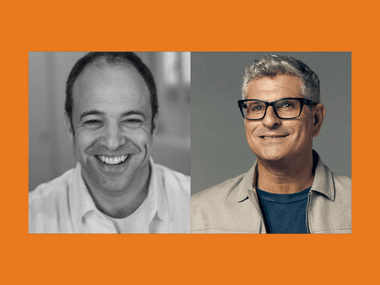 Presenting Real Stories: Oscar-winning Documentaries
Simon Chinn is a two-time BAFTA and Oscar-winning documentary producer whose work includes some of the most impactful non-fiction films of the past decade. His credits are Searching For Sugar Man, Man on Wire, Whitney, and My Scientology Movie. Here, he joins critic Jason Solomons for an in-depth discussion of his career and the challenges of producing documentaries in the contemporary film landscape.
15:00-16:00 | Yorkshire Museum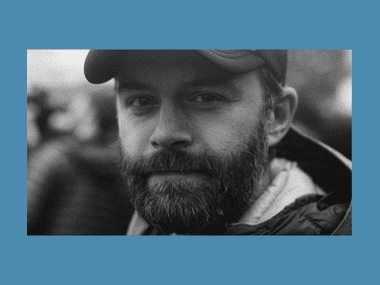 Following Your Own Path: From Acting to Directing
Philip Barantini started as an actor on shows like Band of Brothers and films like Ned Kelly, opposite Heath Ledger. More recently, Barantini crossed over to work behind the camera, with his sensational BAFTA-nominated Boiling Point – a short film he expanded into a feature starring Stephen Graham, which was shot in just one take. In this session, he'll talk about his transition from acting to directing, an essential masterclass for anyone considering the same path.
16:30-17:30 | Yorkshire Museum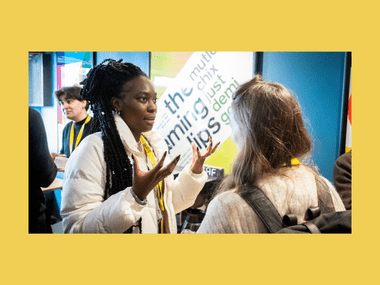 Open your eyes to Cinema Cameras: A Practical Workshop With Canon
Canon welcome anyone looking to hone their cinematography knowledge and skills at this event. This is the perfect chance to look at the latest Canon Cinema EOS range. Participants will be set tasks in a group workshop designed to help you understand the myriad of possibilities available – from compact cameras to those built for recording cinema-quality images.
16:30-17:30 | York Theatre Royal Studio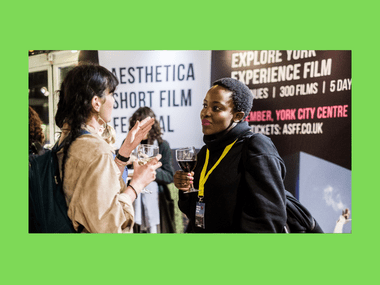 Meet The Filmmakers Social
Come and meet fellow filmmakers from the Official Selection at Rose Within the Walls, a beautiful venue opposite one of York's best-known historical landmarks: Clifford's Tower. Enjoy a refreshing gin and tonic on arrival (on a first-come, first-served basis) and spend the evening creating new friendships and talking all things film with other guests.
20:00-21:00 | Rose Within The Walls
---
Aesthetica Short Film Festival 2022 runs in-person from 1-6 November and online until 30 November. Tickets start from £25. Book your Passes.
Words: James Mottram
---
Credits:
Lead Image: Lovely Creature, dir. Richard Hunter (2022)
1. Split or Steal, dir. Jack Bailey (2022)
4. Forget Me, dir. Natalie Dyes (2022)
6. Yule Mzee, dir. Moses Irungu (2022)

---