ASFF 2022: Day One
The 2022 Aesthetica Short Film Festival begins today with an exciting and brand new mix of hybrid screenings and events. It's an incredible line-up, with specially curated strands, engaging masterclasses, networking events and exhibitions. Read today's 10 to See, including the prestigious Opening Night Ceremony.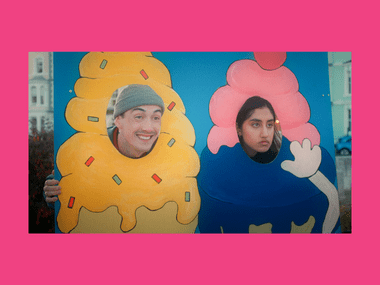 Official Selection: Life As We Know It
Our first strand at this year's ASFF, Life As We Know It, brings together shorts and features that attempt to make sense of the complex world around us. These films span documentary, drama, fashion, animation, comedy, and music, with highlights including the animated feature, On The Bridge, by Samuel Guillaume and Frédéric Guillaume, and Alex Kayode-Kay's The Ballad of Olive Morris, featuring startling newcomer Brianna Douglas.
Various times and locations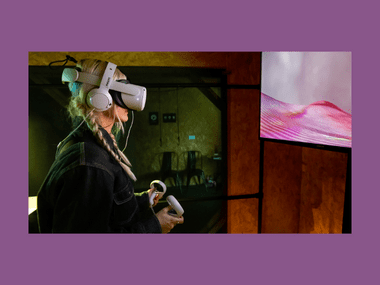 VR Lab
For the fifth year running, the VR Lab is back! Audiences are invited to go beyond the world of two-dimensional filmmaking at City Screen, with seven sessions every day until 6 November. Embrace cutting-edge, immersive technology that allows you to interact with objects and environments in new and innovative ways.
Daily from 11:00-21:00 | City Screen Basement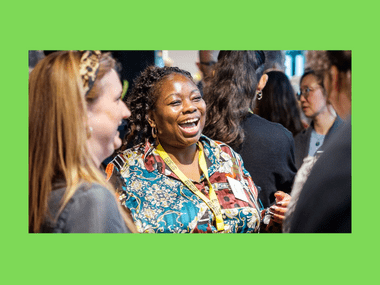 Networking: Integrating Visual Effects on a Budget
This networking session is a chance to meet and mingle with the members of Viridian FX, a team of VFX artists and filmmakers based in the heart of York. Their work includes visual effects for the recent HBO epic House of the Dragon, but they've also supported low-budget shorts and features – offering proof that visual effects can be cost-effective. Here's your chance to find out more in an informal setting.
12:00-13:00 | York Theatre Upper Foyer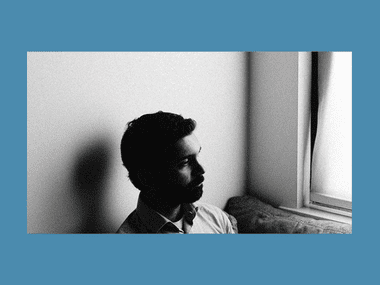 Filmmaking As Resistance: Human Rights On Screen
Saeed Taji Farouky is a Palestinian-British filmmaker and artist who has been producing work around themes of conflict, human rights and colonialism since 1998. He was a human rights educator with Amnesty International for over 10 years and has previously been named Artist-In-Residence at the British Museum and Tate Britain. Tell Spring Not To Come This Year, the multi-award winning 2015 documentary, is amongst his most celebrated works. Here, he leads a session on film as a form of resistance.
13:30-14:30 | York Explore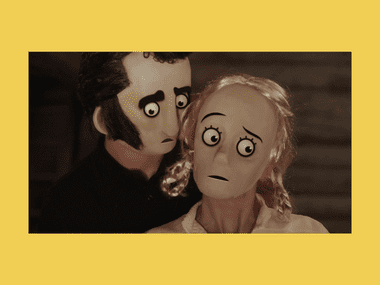 Norway In Focus: Surreal Shorts
This programme of six shorts is curated from the Oscar-qualifying 2022 Norwegian Short Film Festival by the festival's assistant director and filmmaker Anika Salvesen. This hugely diverse selection includes Margrethe Danielsen's animated Bear Hug, a touching film about personal strength, and the electric Why I Dance?, a dance-documentary featuring a group of dancers from Rwanda.
13.30-15.00 | Friargate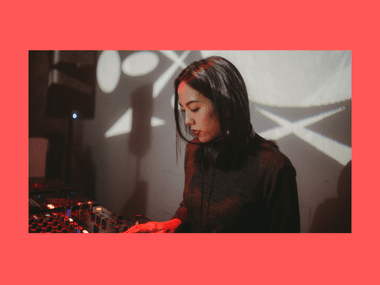 Aesthetica & Audible Sound Installation
Audible, Aesthetica and London College of Communication have teamed up to commission a new work by one of the UK's most exciting sound artists, Jiajing He. Sounds We've Never Heard Before premieres at York's 600-year-old Bedern Hall, promising a deep meditative experience created from five natural materials: wood, metal, water, fire and earth. You won't have heard anything like it.
1-4 November from 14:00-15:00 | Bedern Hall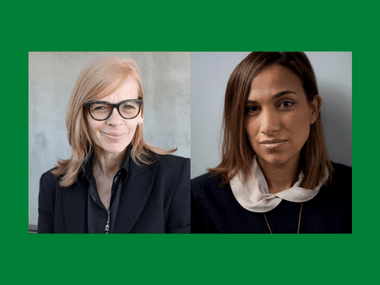 BBC Film: Innovative Voices
BBC Film has remained committed to both nurturing new talent and continuing to support some of the industry's most revered filmmakers. The company's credits include are Jane Campion's Oscar-winning The Power of the Dog, Joanna Hogg's The Souvenir Part II and the forthcoming adaptation of Alan Bennett's play Allelujah. Head of Development Claudia Yusef talks to Susan Shaw about the company's mission to support independent cinema.
15:00-16:00 | Yorkshire Museum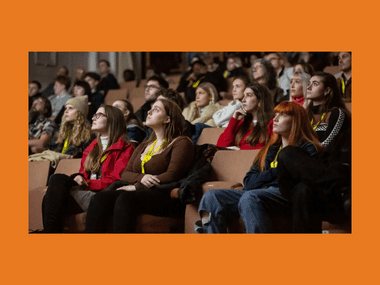 Creating Epic Worlds: Production Designer
An art form that requires knowledge, inspiration and creativity, the production designer is a crucial imaginative component in the development of any movie. In this session, award-winning production designer Sonja Klaus unpacks exactly what it takes to create fully realised, immersive worlds for the cinema. Spanning her journey from West End theatre shows to hit TV (Taboo) and major Hollywood blockbusters (Ridley Scott's Gladiator and Prometheus), we promise a suitably epic masterclass.
16:30-17:30 | Yorkshire Museum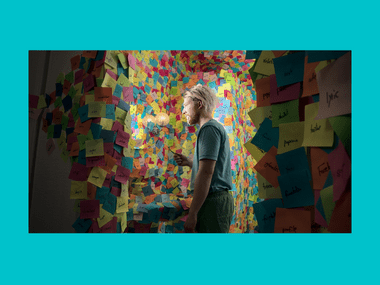 Fringe Exhibition: Unite. Create. Transform.
Aesthetica and Street Life bring you ASFF's first fringe event. This exhibition – with free entry across the month of November – brings together award-winning artists who invite you to engage with themes from our rapidly changing world: from the climate crisis to mass digitalisation and globalisation. Artists include Kit Monkman, Jenn Nkiru and Omar Torres.
1-30 November | StreetLife York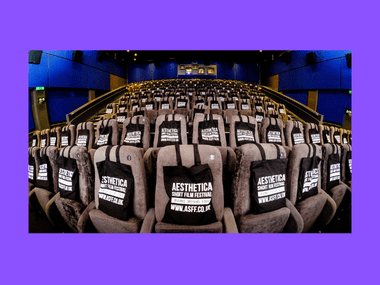 Opening Night Ceremony
Join us for the curtain-raiser to the 12th edition of the Aesthetica Short Film Festival. We'll be in celebratory mood, screening several thought-provoking works from the 2022 official selection. Curated by Festival Director Cherie Federico, the opening night promises to cover a broad range of themes, topics and genres whilst asking questions about the power of film.
18:00-21:00 | City Screen
---
Aesthetica Short Film Festival 2022 runs in-person from 1-6 November and online until 30 November. Tickets start from £25. Book your Passes.
Words: James Mottram
---
Credits:
Lead Image: The Seine's Tears, dir. Yanis Belaid, Eliott Benard, Nicolas Mayeur, Etienne Moulin, Hadrien Pinot, Lisa Vicente, Philippine Singer, Alice Letailleur (2021)
1. Pet Name, dir. Dan Boaden (2022)
2. Fanitullen (The Devil's Tune), dir. Lars Joar Hegdal, Ole Kristian Øye (2022)
8. Seb Agnew, Syncope (Sticky Notes), 2017
---