A Year in Film: ASFF Alumni
2022 has been a brilliant for so many of the amazing filmmakers who took part in Aesthetica Short Film Festival. We've seen award winners, premieres on the big screen and innovative independent filmmaking. As we welcome in 2023, we take a look back at some achievements from the past year, plus see what's around the corner for our ever-growing community of alumni.
The 12th edition of our BAFTA-Qualifying festival saw an array of bright new talents screening their work in competition, including Daniel Hope, the director behind Best Animation The Clearing and Lizzie MackEnzie, whose The Hermit of Treig was named Best Documentary Feature. Top of the prize winning pile was Jessi Gutch's Until The Tide Creeps In, an illuminating documentary that records the impact of the worst natural disaster in modern British history. Gutch, who was the recipient of the 2021 Listening Pitch for Blind as a Beat, took home the Best Documentary but also the coveted Best of the Festival.
Our own prize-giving aside, it's been heartening to directors, editors, producers and writers go on to be recognised by some of the most prestigious industry bodies around. Cherish Oteka's powerful docudrama The Black Cop took Best British Short Film at the BAFTAs, offering a police officer the platform to share his experience as both the victim and perpetrator of racism. Head of Documentaries at The Guardian, Lindsay Poulton, who worked on the project, later joined us as ASFF 2022 for a fascinating masterclass on pitching short format ideas. In March, The Long Goodbye, which played at ASFF 2021, won both director Aneil Karia and his co-writer / star Riz Ahmed the Oscar for Best Live Action Short Film. It marked a stunning achievement for a short that deals with racism and the rise of the far right.
Elsewhere, two alumni saw their work nominated for the British Independent Film Awards. Victoria Fiore's feature-length documentary played at ASFF 2022 and went on to collect four nominations: Best Feature Documentary, Best Breakthrough Producer, Best Debut Director (Fiore) and Best Cinematographer (Alfredo De Juan). Nascondino (Hide & Seek) is an intimate portrait of a kid in Naples during a statewide crackdown on children at risk of entering organised crime. Meanwhile, Roxy Rezvany, whose films Little Pyongyang and Wifi Rider have both screened at ASFF, saw Honesty up for Best British Short.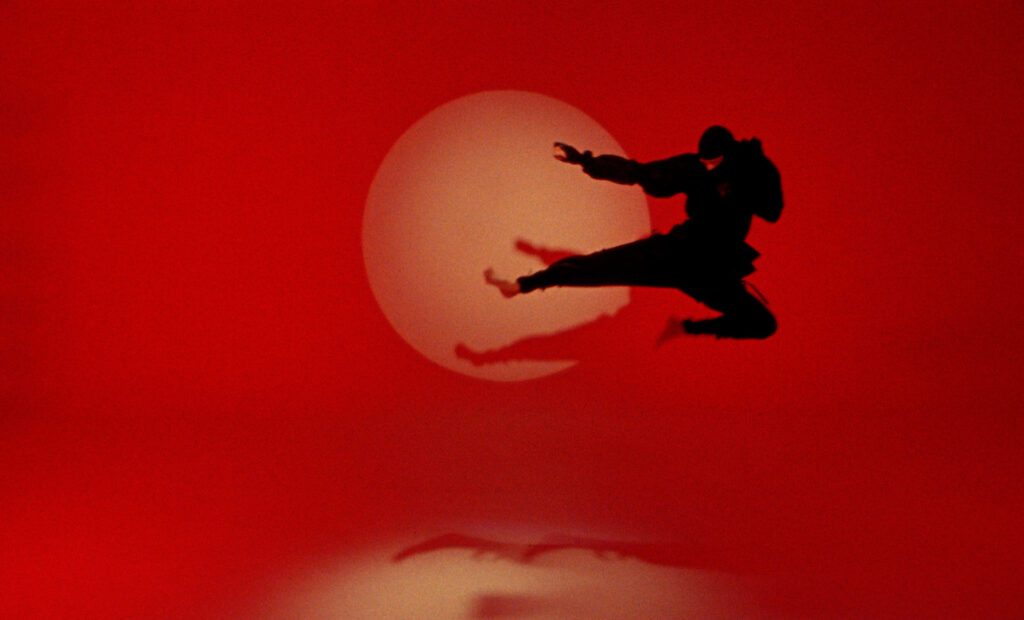 The past 12 months have also brought new work, premieres and screenings. Alice Seabright, whose 2016 drama Pregnant Pause was shown at ASFF, brought Chloe to television screens in February. The intriguing BBC series stars The Crown's Erin Doherty as a girl who reinvents herself to penetrate the inner circle of a woman that she's become obsessed with. On the animation front, Simone Giampaolo, whose Only A Child featured in the ASFF 2021 selection, was announced as the director for Netflix's tale of a Tyrannosaurus rex family, Bad Dinosaur. Rising actor-director Lewis Reeves, who screened his debut short Harry the Hamster at ASFF 2022, also had a stellar year on screen, featuring in Netflix's The Sandman and Sky Comedy sitcom Rosie Molly Gives Up Everything, with Sheridan Smith.
Looking ahead, the London Short Film Festival will be celebrating its 20th anniversary in January, with an abundance of ASFF Official Selection works in the mix. Amongst them is James Slater's Look For The Diamonds, which looks at Joel Goldberg, a charming Liverpudlian who keeps on smiling despite his serious kidney issue. Meanwhile you'll be able to catch two moving images by Ayo Akingbade at London's Chisenhale Gallery. Solo exhibition Show Me The World Mister comprises of The Fist and Faluyi, two pieces shot in Nigeria. Finally, if you happen to be in New York, don't pass up the chance to attend When I Am Empty, a group show at BRIC House, Brooklyn, where you will find the work of artist Ayanna Dozier, whose 2020 film Softer won Best Experimental at ASFF. After a brilliant year, here's to an even bigger 2023.
---
Words: James Mottram
Featured Stills:
1. The Clearing (2021), dir. Daniel Hope
2. Look for the Diamonds (2022), dir. James Slater
---