Review: Lynch/Oz
Alexandre O. Philippe's Lynch/Oz is an illuminating work that looks at the influence of The Wizard of Oz on one of modern cinema's greats, David Lynch (b. 1946). Philippe, who has made a career from documentaries on touchstone films like Alien and The Exorcist, approaches seven creatives to help forge the film. These consist of six filmmakers Karyn Kusama (Destroyer), John Waters (Pink Flamingos), Rodney Ascher (Room 237), David Lowery (The Green Knight), Justin Benson and Aaron Moorhead (Synchronic), and critic Amy Nicholson (host of podcast Unspooled).
Each participant talks about the film's thesis in videoessay style chapters, and Philippe cuts their audio to judiciously chosen clips. The result covers a broad spectrum of Lynch's work, right up to 2017's masterly Twin Peaks: The Return. The obvious Oz influences in Lynch's 1990 Cannes-winning Wild at Heart are there for all to see, but this film goes deep into his canon, with the elusive Lost Highway and Mulholland Drive given special attention.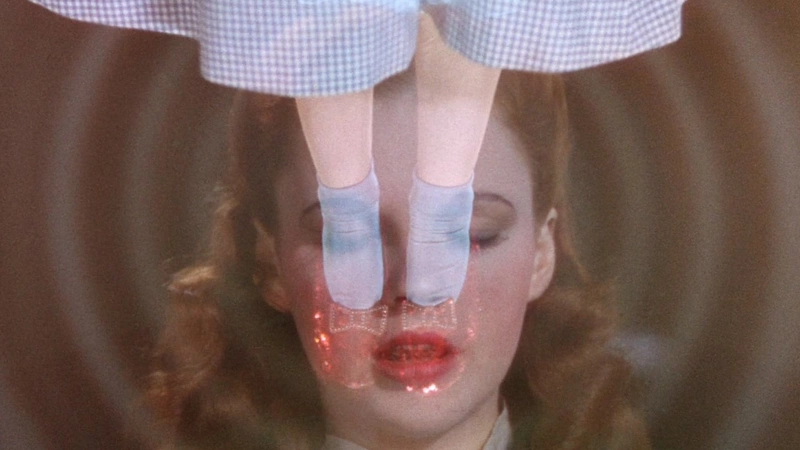 Lynch/Oz fully engages with the psychological mysteries around Lynch and his work, and why he's so obsessed with this dreamlike 1939 Hollywood musical that takes Judy Garland's Dorothy to the yellow brick road to meet the Scarecrow, the Tin Man, and the Cowardly Lion. One chapter, Judy, is devoted to Lynch's love of Garland. The film also gives thought to how he – like the Wizard – is the man behind the curtain, the showman extraordinaire.
Some offer intimate thoughts in their accounts. Karyn Kusama talks about serving Lynch pancakes in a diner, whilst Lowery explains how he grew up seeing The Wizard of Oz only in monochrome. These moments will inspire you to revisit Lynch's work; crucially, Lynch/Oz also recognises how important he's been in our cinematic lives.
---
Lynch/Oz, dir. Alexandre O'Phillippe | Dogwoof
Words: James Mottram
Film review published in the December / January 2023 issue of Aesthetica. Shop the magazine.
---