Review: Clara Sola
Clara Sola, director Nathalie Álvarez Mesén's (b. 1988) first feature, is a mystical study of sexual awakening that delights in the disobedience of its protagonist. Magic and mundanity combine in an alluring manner in this UK debut.
Clara, played by first-time actor Wendy Chinchilla Araya, is an introverted 40-year-old living with her mother Fresia, niece Maria and beloved white mare, Yuca. Despite physical difficulties, Clara is regarded as a healer with a close connection to God, so Fresia keeps her washed, dressed and virginal. Whilst she spends much of her time roaming the house and its enchanting natural surroundings, her family's care feels cloying – shouts of "Clara" are a constant rain of discipline within the film.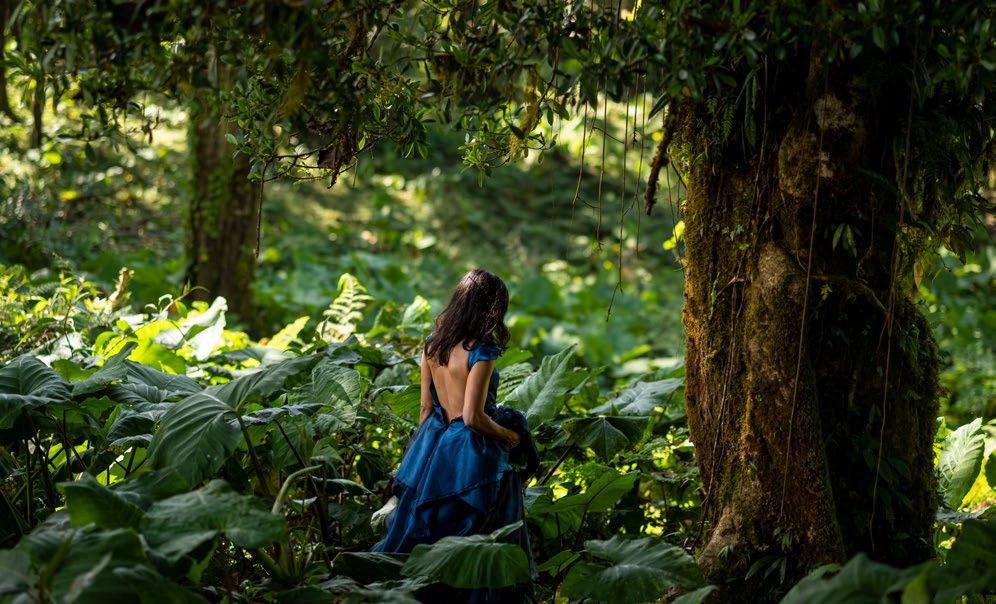 Hemmed in generationally by the women she lives with, Clara is caught amidst drama. Maria prepares of her quinceañera whilst secretly romancing the attractive local boy, Santiago. Ageing Fresia, however, infantilises Clara – enforcing strict codes of behaviour in accordance with religious rules – in a way that feels distinctly patriarchal, despite the lack of men present in the film. Costume design points to clues that Clara has missed out on rites of passage. Maria changes into high heels at her quinceañera, whilst Clara wears flat pumps. The event explodes in Carrie-esque fashion: Clara's sexual and emotional repression boil over in a spectacular outburst.
Mesén cast Araya for her skill as a dancer. Under cinematographer Sophie Winqvist Loggins' attentive eye, she brings an ethereal, peaceful grace to Clara. Araya expresses a quiet naturalism, emphasised by intimate cinematography, that will continue to develop beyond her acting debut. Clara Sola is an intriguing story of a small but powerful revolt against archaic religious rituals.
---
Clara Sola, dir. Nathalie Álvarez Mesén | Peccadillo Pictures
Words: Stephanie Watts
Film review published in the December / January 2023 issue of Aesthetica. Shop the magazine.
---