ASFF 2022:
5 Masterclasses To Stream
The 2022 Aesthetica Short Film Festival welcomed an amazing array of guest speakers for some illuminating masterclasses covering all facets of the film industry. The in-person events may be over but the virtual festival continues, with this year's masterclasses and films available to stream on our virtual platform. We select 5 talks to catch up on before the end of the month.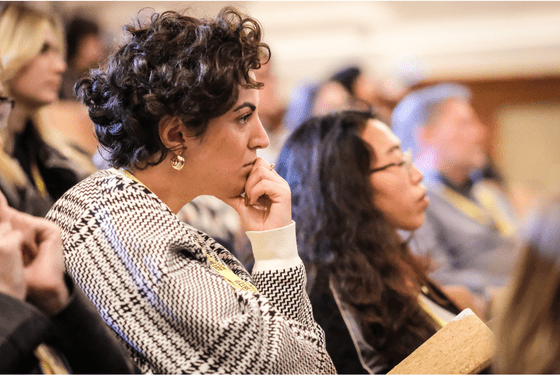 Routes to Success: Becoming a Screen Star

Writer-director Claire Oakley gave an honest and forthright session about her path from shorts to feature filmmaking to high-end television. Chosen as a Screen Star of Tomorrow in 2019, the following year she released her acclaimed feature debut Make Up and has since directed three episodes of the upcoming Disney+ TV series, Culprits. In the masterclass, her notes on script work were particularly insightful – whether it's re-reading the whole narrative in 90 minutes or just one scene a day. She also encouraged us to re-write with new ideas: "I force myself to have at least three ideas," she said. "That way you work through the clichés."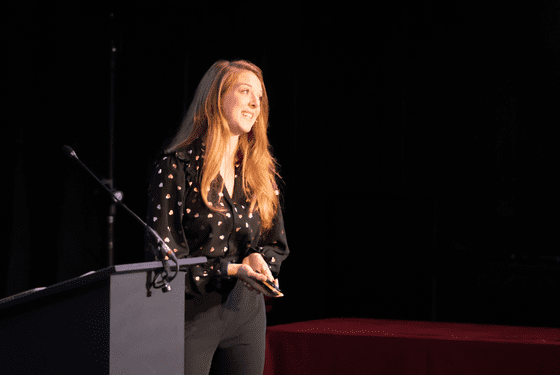 Making the Cut: An Editor's Guide
Editor Carly Brown led a fascinating insight into the art of assembling footage. Brown, whose credits include The Crown, Industry and the Oscar-winning Belfast, spoke about her way into the industry, transitioning from assistant editor to editor. She also gave some invaluable advice about working in the cutting room. The biggest tip: watch all the rushes as they come in, however long it takes, by sitting down and taking notes. "You're the first person to watch these rushes properly," she explained. "The first impression of what you get from them is very important."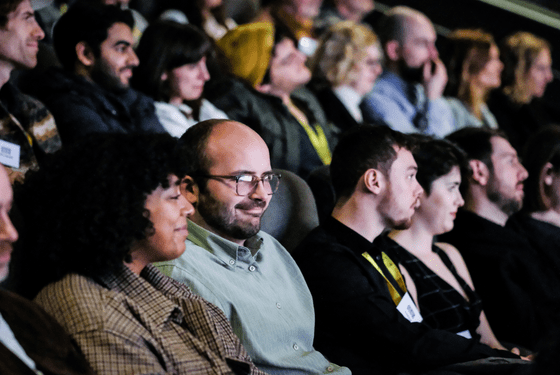 Diversifying Cinema: Levelling the Playing Field

A freelance distribution consultant, Delphine Lievens presented a revealing masterclass on inclusivity and equality in the film industry, as she asked what can be doing to create a more representative model in production, distribution, and exhibition. Initially working as a trainee at film company Altitude, it was there that she got to work on the Oscar-winning Moonlight, a "ground-breaking" moment in her career. As she put it, "If a film like Moonlight can win Best Picture at the Oscars, what more could we be doing in this industry? I hate to say it, but I spent a lot of time before that point being told Black films don't work."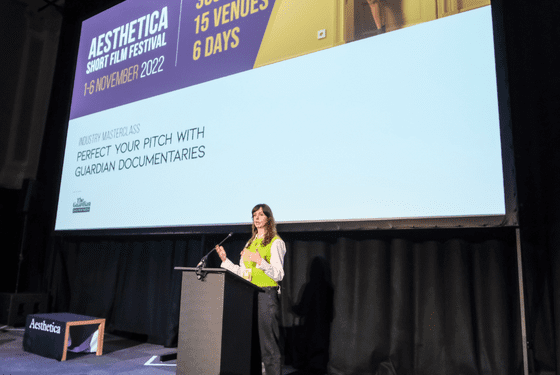 Perfecting your Pitch with Guardian Documentaries

In this masterclass, The Guardian's Head of Documentaries Lindsay Poulton took audiences through how to pitch non-fiction ideas. "I'm interested to see a clear creative approach, creative intention," she said. "That some thinking has gone into how to approach or how to realise that narrative." She also noted, during the late the development stage, how seeing drafts on budgets and schedules was vital – as these are the practical concerns that tie in with the vision at hand.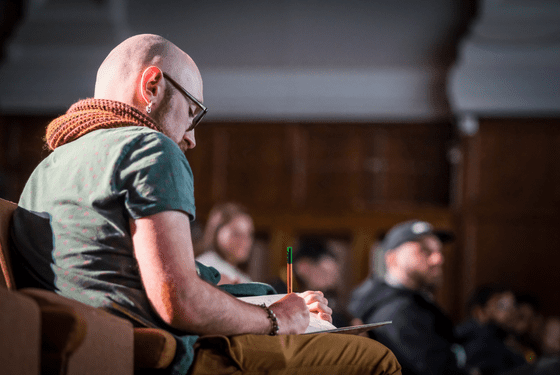 Writing Real Life: In Conversation with Tony Schumacher
Interviewed by BBC Writersroom's Chantelle Lunt, Liverpool-born screenwriter Tony Schumacher gave a predictably lively insight into his career and the process of adapting real-life into drama. A former bouncer, barman and binman, his credits include Ken Loach's feature Route Irish and, more recently, the acclaimed BBC police drama The Responder. Talking about how to be a working-class voice in an industry that doesn't always allow for diversity, he said: "You've got to believe that you belong there. I think that's a big thing. You've really got to believe."
---
The Aesthetica Short Film Festival is available online and on demand until 30 November. Stream on our virtual platform.
Words: James Mottram
---