Aesthetica Alumni: Edinburgh International Film Festival 2022
This year, the Edinburgh International Film Festival returns with nine days of screenings and in-person events. There's an impressive line up of movies from around the globe, including the UK premiere of John Michael McDonagh's latest The Forgiven and Colin Farrell-starrer After Yang, which closes the festival. The event is also a wonderful platform for friends of ASFF, with a number of filmmakers introducing new work to Edinburgh's audiences. Here are five must-see features and shorts screening at this year's EIFF.
Aftersun | Charlotte Wells, 2022
EIFF has scored a real coup, opening with Scottish director Charlotte Wells' extraordinary debut, which premiered in Cannes earlier this year. The father-daughter story is set in a Turkish holiday resort in the late 1990s and stars Paul Mescal, the break-out star from the BBC's 2020 adaptation of Sally Rooney's Normal People. The actor was also part of the ASFF 2020 official selection, appearing in Patrick McGiveny and Robert Higgins' Drifting. In Well's blockbuster, he gives a nuanced performance as a parent striving to bond with his 11-year-old daughter, Sophie (Frankie Corio).
Losing Joy | Juliana Kasumu, 2022
Juliana Kasumu's fifteen-minute piece receives its Scottish premiere at EIFF, playing as part of the New Shorts: Body Language strand. The programme features five films that explore the array of emotions the body holds. In Losing Joy, Faith – played by Michelle Tiwo – must contend with her grief on the anniversary of her sister, Joy's, death. Only when her friend, Olivia (Shanay Neusum-James), arrives is she able to find comfort. Kasumu previously screened BABYBANGZ at ASFF 2021, whilst What Does the Water Taste Like? claimed the Aesthetica Art Prize Emerging award in 2021.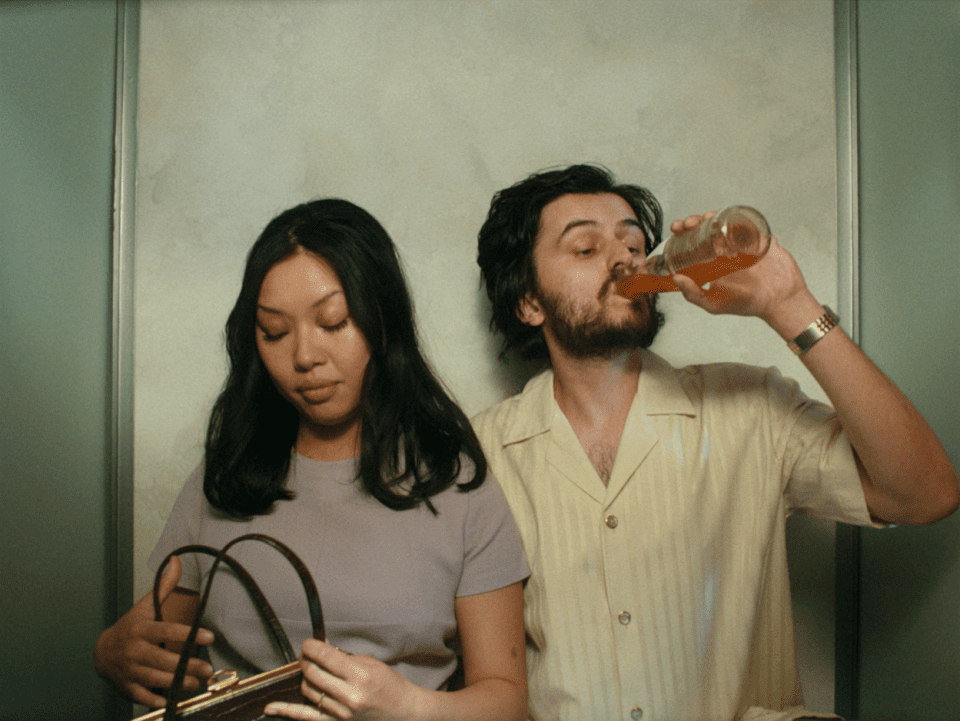 Photo Booth | Roxy Rezvany, 2022
Roxy Rezvany brought her earlier work Little Pyongyang and Wifi Rider to ASFF. Her latest short Photo Booth will play at EIFF in the New Shorts: On Leaving strand, alongside five other works which explore themes of migration. The piece is a cleverly mounted tale that turns the lens on a mixed-race couple, played by Lorraine Tai and Elham Ehsas. The pair's lives become magnified as they bundle into a booth to get their portrait taken. As the director recently told ASFF, "what the film encapsulated is the way that things can change so quickly in intimate relationships."
Who Am I Now | Jack Goessens, 2022
Jack Goessens' work is one of six appearing in New Shorts: Scotland's Voices, a strand celebrating the most talented up-and-coming filmmakers from the country. The filmmaker's latest short, funded by Creative Scotland, is a complex, well-crafted look at identity. Tariq (Adam Kashmiry) is a transgender refugee living in Scotland. He is thrown into a world of anxiety with the imminent arrival of his older brother from Egypt, who has yet to see him since he transitioned. Goessens' earlier short Everyman was part of Transgender Film Center's Guest Programme at ASFF in 2021.
Until The Tide Creeps In | Jessi Gutch, 2022
This hybrid documentary from Jessi Gutch plays in Playing in the UK Shorts: These Demented Lands strand. Until The Tide Creeps In focuses on an environmental disaster waiting to happen, as inhabitants on Canvey Island gather evidence of corporate manslaughter. Their homes are trapped between a crumbling flood defence and a toxic chemical site. Gutch previously won the 2021 Listening Pitch with Blind as a Beat, celebrating the power of listening as co-director Liz Jackson contends with losing her sight.
---
The Edinburgh International Film Festival runs from 12-20 August.
Words: James Mottram
---