Filmmaker Focus: Ross White and Tom Berkeley
After meeting at Guildford School of Acting, Ross White and Tom Berkeley forged a filmmaking partnership and founded Floodlight Pictures. Their debut short Roy, starring David Bradley, was followed by 2021's black comedy An Irish Goodbye. Starring Seamus O'Hara and James Martin, it enjoyed stunning success, winning the 2023 Academy Award for Best Live Action Short, the BAFTA for Best British Short Film, and the IFTA Award for Best Short Film. Their third short The Golden West will screen at the 2023 edition of Aesthetica Short Film Festival.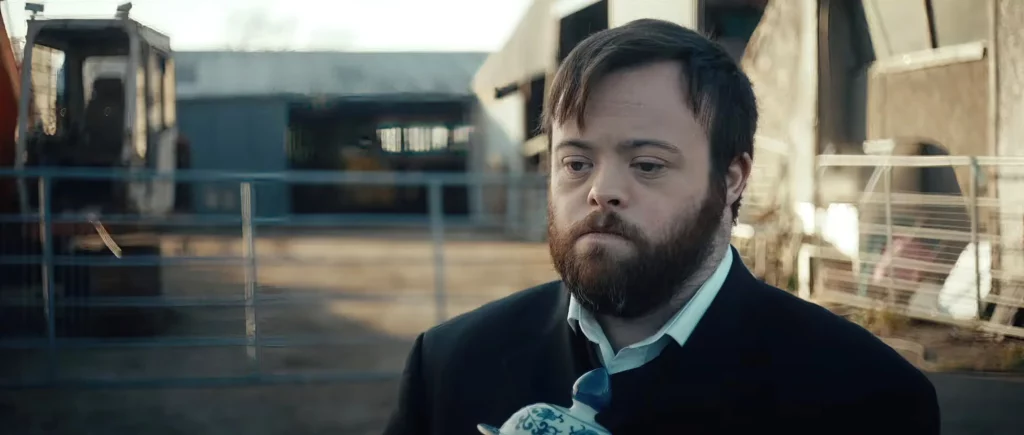 ASFF: Your short An Irish Goodbye was guest programmed at ASFF 2022. How important do you think are events like these for emerging filmmakers?
TB: It's massive for us. We didn't come from a film school background. We set out to make shorts ­– three in three years. This was a kind of film school for us, a bit of a training ground. We were learning about the film festival circuit with our first film Roy, and quickly became attuned to how vital they can be for boosting your profile as emerging filmmakers. These events always have a special atmosphere around them. It's a great place to meet your peers and build relationships, whether that's with producers, festival programmers, talents you might end up working with down the line or even audience members. Very early on was well, we were aware that Aesthetica was at the forefront of the industry within the UK and internationally. So it was a real pleasure for An Irish Goodbye to end up on the programme at Aesthetica last year. And again, even more so, with this next project [The Golden West] to be included again.
ASFF: An Irish Goodbye uses black comedy to talk about a very serious topic. Does that speak to your sensibility?
RW: Yes. British and Irish comedy is pretty much characterised by dry, self-deprecating gallows humour. I mean, obviously, Northern Ireland specifically has quite a relationship with that for obvious reasons, with our past. But I find that really endearing in people. It's very distinct and separate from the more commercial comedy you'd find in the American sensibility. And this sense felt like it connected with the truth of the situation; in your grief, there are moments of lightness, aside from the darkness. That's something we feel is very truthful to life, that tightrope space.
ASFF: You both had incredible success, winning a BAFTA and an Oscar. Have you managed to process all this?
RW: Looking back – we had a fantastic festival circuit! The film screened at events for about 12-14 months. And then just three days before the deadline for qualifying for the Oscars, we won a Jury Prize that qualified us in Canada. So, we came very late to it. There was no plan for campaigning or idea of how well this film was going to do. It all happened last minute. And I think that added a lot of charm to the whole experience, because we were, to be honest, just playing catch-up the whole time…it was just a joy of trying to keep the homegrown spirit that we made the film with, right the whole way through to the Dolby Theatre in Los Angeles. It was really just the four of us on the red carpet, having a laugh. And, you know, looking at all those celebrities thinking: What the hell is happening?!
ASFF: What can you say about your latest project, The Golden West?
RW: The Golden West is a period short, set in 1849, at the crossover of the famine in Ireland, and the international gold rush. It follows two warring older sisters who have fled the famine to seek their fortunes in the gold rush. It's a Celtic Western with tones of Beckett, and they're at each other's throats the whole time.
TB: It's a feuding sibling story, but it's very much the dark inverse of An Irish Goodbye.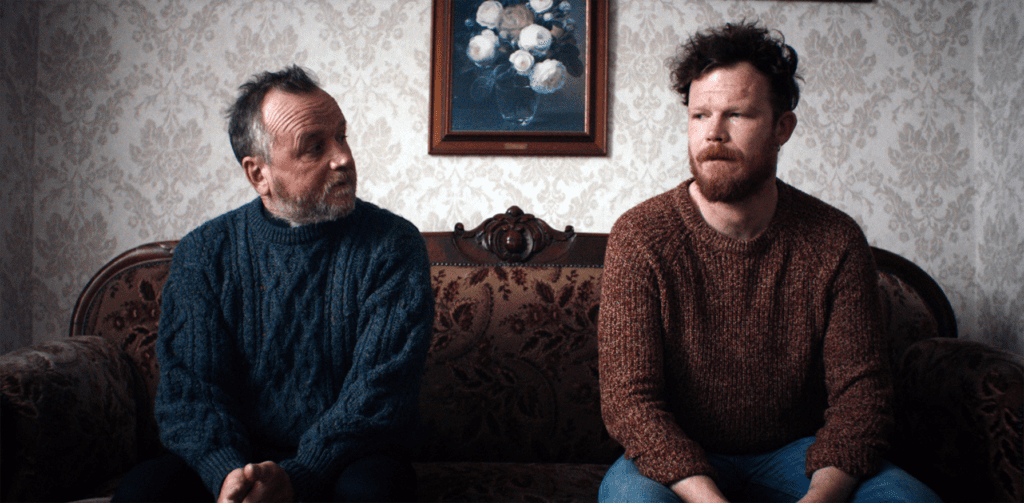 ASFF: You're presumably looking to make a feature soon. Will it veer towards the black comedy of An Irish Goodbye or the drama of The Golden West?
TB: I think we hope to straddle both. It will come from our love of storytelling – letting the plot dictate the form, as it were, and being led by the idea. The thing that we're writing at the moment is maybe equidistant between the two, and definitely harbours all of that black comedy, trying to subvert and mould genres. Just aiming to bring a bit of that American sensibility in terms of the scope and ambition of storytelling into a British and Irish guise. And as emerging filmmakers, doing that is a really exciting proposition.
---
---
Words: James Mottram