Filmmaker Focus: Daniel Hope
Daniel Robert Hope is a graduate of the Britain's National Film and Television School (NFTS). His latest stop-motion, The Clearing, has already shown at festivals around the world, including ASFF 2022, where it won Best Animation. A surreal and darkly funny look at marriage, featuring voice work by British comedy icons Julian Barratt and Julia Davis, this beautifully crafted short was made in conjunction with volunteers and Hope's fellow students. In a desperate battle with his ballooning ego, Bill struggles in vain to re-woo Deb with his below-par outdoor skills. Here, he reveals more about his experiences making it.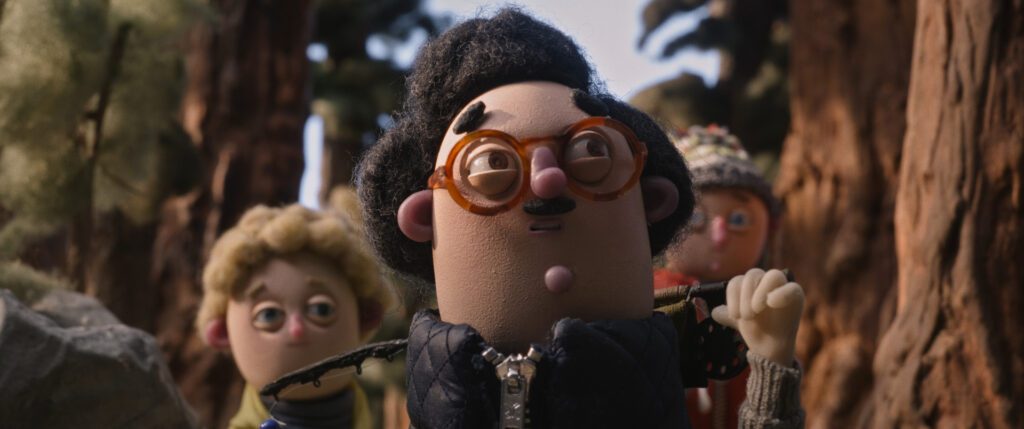 ASFF: How did you come to choose stop-motion as your method for making The Clearing?
DRH: I come from a background of computer animation so I went to the NFTS to work in a professional stop-motion environment. There are lots of obstacles if you want to break into stop-motion: making the puppets, animating them, writing the script. That was my main reason for going to the NFTS because I did a couple of experiments at home with stop-motion … it's like magic! So I just decided I wanted to go that way in my career.
ASFF: How did Julian Barratt and Julia Davis come on board?
DRH: I wrote the story with Julian Barratt in mind. I thought he would play this insecure yet "trying to fake it" kind of character really well. I animated a sequence from the film and I sent it to his agent. Weeks and weeks went by, and then I heard back. I got an email from him apologising for the delay and then we zoomed the next day and he agreed to do it. Of course, he and Julia Davis are married in real life and since I was on a call with him, I said: "I don't suppose you know anyone who would be interested in playing Deb?" He replied: "I could ask Julia if you like!"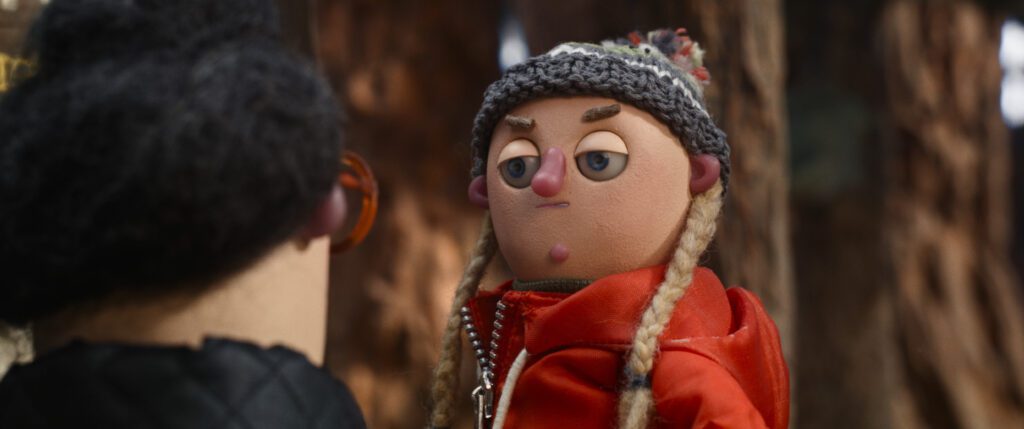 ASFF: You won Best Animation at ASFF 2022. How important are prizes like that?
DRH: The exposure is amazing. Winning at Aesthetica, it's reflected in the phone calls I get in, the Instagram followers and all these things. The effect is immediate! It was a really nice thing to win, for sure.
ASFF: How can audiences watch The Clearing?
DRH: It's been released online, via The New Yorker Screening Room. In the last year, the magazine have been acquiring short films, so now they have a really good collection on their YouTube channel. I think they have acquired and hosted three of the NFTS films from my year. There are multiple platforms to showcase your work. Vimeo is always a good one with the Staff Pics short of the week. There is also Directors Notes. I think short films are a lot more accessible than they used to be, as long as people know about the platforms and the PR is good.
ASFF: What is next for you?
DRH: I've written another short and I'm also working on series at the moment. They're sort of exploring the darker sides of characters and how audiences feel about them, following on from The Clearing… The feedback I've had has given me so much the confidence, so I decided to stay with that theme.
---
Interviewer: James Mottram
---