Review: Love According to Dalva
Director Emmanuelle Nicot strikes a delicate balancing act of sensibilities in debut feature Love According to Dalva. The film addresses the depiction of child abuse and the reverberations that trauma carries into the future, whilst also marrying coming-of-age tropes that characterise transitions from child to adulthood. Dalva (Zelda Samson) is 12 when she is taken from her father, finding Samia (Fanta Guirassy), a hot-tempered girl, and social worker, Jayden (Alexis Manenti) at a children's shelter.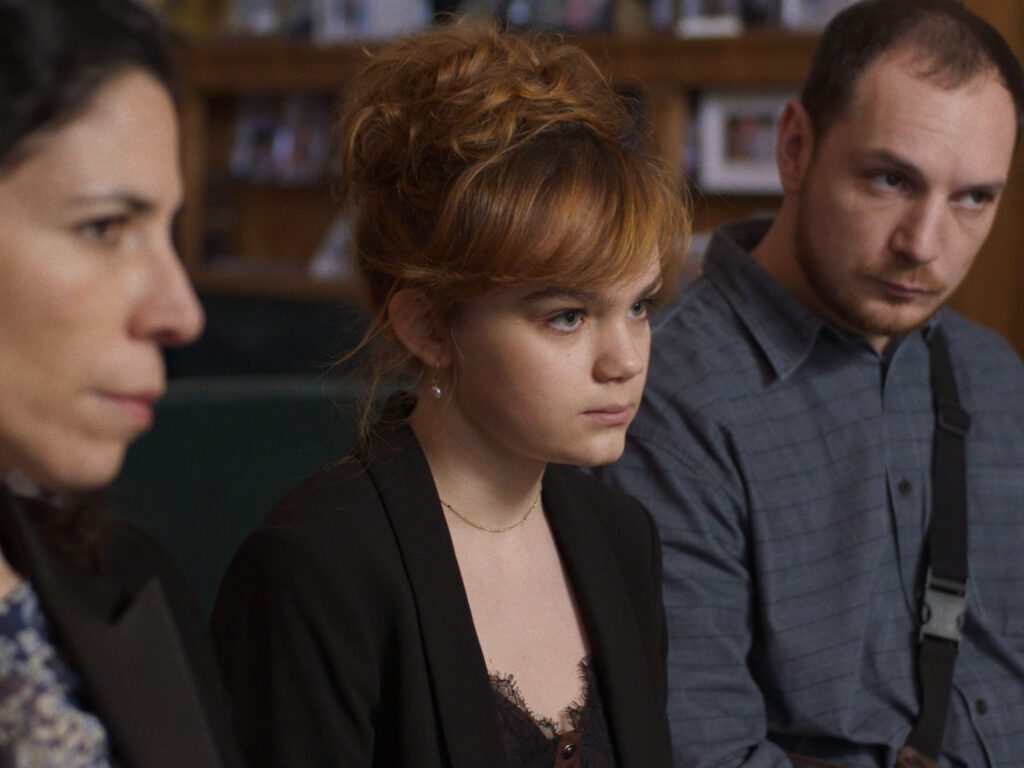 Dalva soon learns her father has been arrested for child kidnapping and incest, and she has been moved for her safety. Her interactions with other children and adults contextualise the trauma she has experienced. The child has been isolated from the world from the age of five, internalising the abusive dynamic of her father as parental love. When Jayden takes Dalva shopping for age-appropriate clothes, for example, viewers learn that she has never thought to have a favourite colour. It is these tender, nuanced moments that showcase the heart-wrenching vulnerability of Nicot's directorial approach.
The centring of foster children finding friendship in dark situations is reminiscent of Nicot's previous short film, Snatched (2016). When Samia defends Dalva from the cruelty of other children in school when they discover her past, there are echoes of the same exploration of vulnerability and closeness. Her oeuvre presents explorations of narratives threaded with trauma, but Nicot remains committed to confronting and dismissing pre-conceptions that these individuals are merely survivors. Instead, Love According to Dalva brims with healing, compassion and beautiful humanity – highlighting the transformative power of trust found in a close friendship.
---
mk2films | mk2films.com
Words: Michael Piantini
Film review published in the April / May 2023 issue of Aesthetica. Shop the magazine.
---