Review: Cairo Conspiracy
Tarik Saleh's film, which won the Best Screenplay Award at the 2022 Cannes Film Festival under the title Boy From Heaven, is an absorbing blend of political intrigue and religious insight. Adam (Tawfeek Barhom) is a fisherman's son who arrives on a scholarship at Cairo's Al-Azhar University, where scholars flock to study the teachings of Sunni Islam. Whilst known as "the beacon of the Islamic world," the university is not immune to corruption.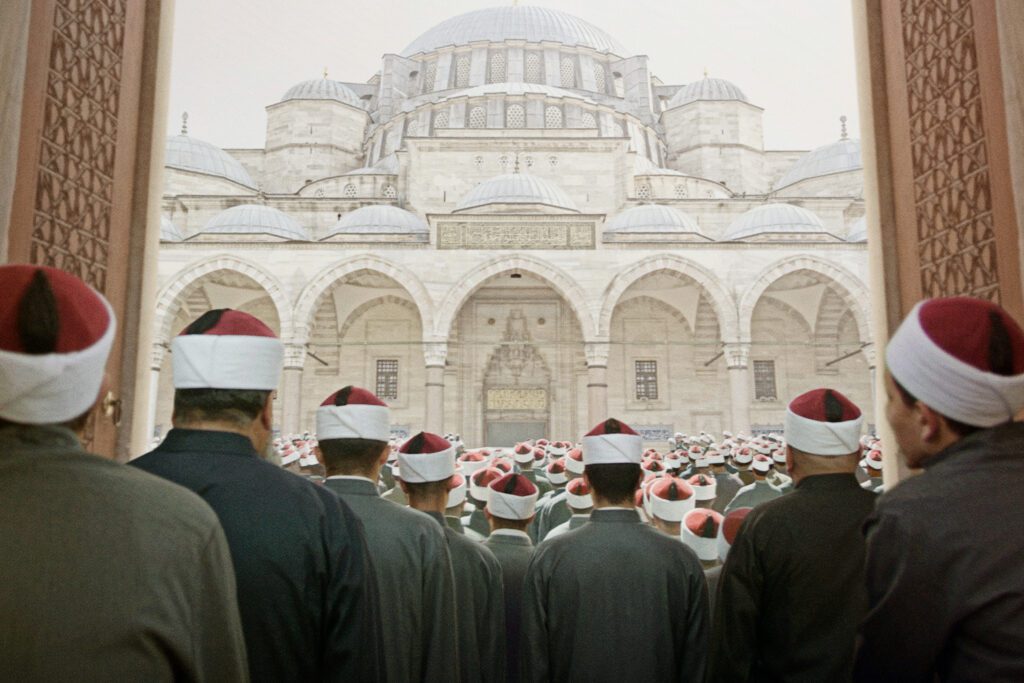 The college's influential Grand Imam dies, but the process of choosing another through election has been tainted. The Egyptian government wants to sway the decision, and the seasoned Colonel Ibrahim (Fares Fares), an agent of Egyptian State Security, is dispatched. After his Al-Azhar informant is murdered, he settles on Adam. The film is shot Turkey, and its events play like a police procedural. However, what makes it stand out is that Saleh sets it inside this rarefied religious world, one in which most westeners will have little understanding.
Salah has worked in this universe before. His 2017 crime film The Nile Hilton Incident explored corruption in the Egyptian police force (and was banned in the country). In his latest work, Cairo Conspiracy dares to look at how the powerful and connected in religious institutions can exploit their positions for personal gain. Crucially, the film does not criticise Islam as a religion, but draws attention to the extensive impact of some misguided practitioners. The other selling point is the presence of Fares Fares, who brings gravitas to his role of the cynical Ibrahim. His meetings with Adam, in an American-style café, are quietly chilling. It's an innocence-to-experience narrative, as the student spy learns more about life than Islam. Above all, Cairo Conspiracy is an important mediation on power.
---
Picturehouse | picturehouses.com
Words: James Mottram
Film review published in the April / May 2023 issue of Aesthetica. Shop the magazine.
---